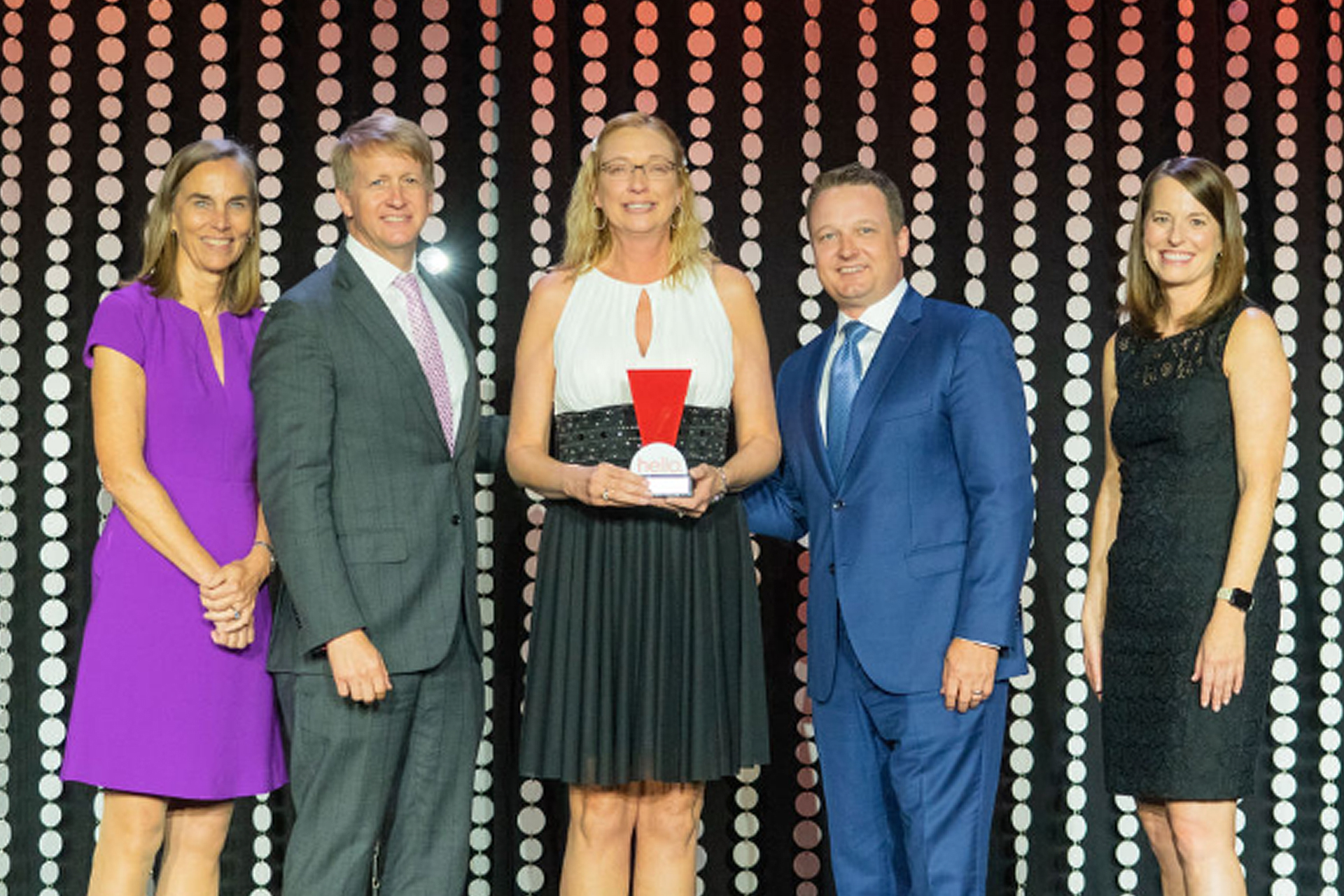 Plamondon Hospitality Partners Director of Sales Eva Eagler Named 2022 Sales Leader of the Year
JUL 10, 2023
Eva Eagler, Director of Sales for the Fairfield and TownePlace Suites by Marriott, Altoona, PA was awarded the 2022 Sales Leader of the Year.
Plamondon Hospitality Partners is pleased to announce that Eva Eagler has been named the 2022 Sales Leader of the Year for her success at the TownePlace Suites by Marriott location in Altoona, Pennsylvania.
The award was given at the Marriott Select Brands General Manager's Conference Awards Gala on May 8, 2023. Eva was joined by Marriott brand leaders David S. Marriott, Chairman of the Board Marriott International, and Anthony Capuano, President and CEO Marriott International, at a private reception prior to the Awards Gala.
"Eva is a strong team leader and always focuses on building relationships with both her customers and our team," said Katie Millward, Area General Manager for Plamondon Hospitality Partners. "Not only does she contribute to the overall success of the company by exceeding all budgeted goals, but she also helps lead our hotel team to ensure we can provide the best possible experience for guests."
TownePlace Suites by Marriott Altoona has grown thanks in part to Eva's dedication to her role. "As Director of Sales, each day can be different and exciting," said Eva. "I love what I do and enjoy working for a company that supports you, helps you grow, and energizes you to do great things with a great team."
In addition to motivating her team and providing excellent service for guests, she positively influenced the hotel's 2022 sales metrics, specifically average daily rate, revenue per available room, and occupancy.
Thinking to the future, Eva aims to continue supporting the company's growth. "I'm always looking for ways to help others. By approaching each customer with the goal of solving their problems, you will always have happy customers. And happy customers are the best referrals!"
Thanks to her commitment to both customer satisfaction and company goals, Eva is a distinguished leader in her field who is well deserving of the Sales Leader of the Year award. Plamondon Hospitality Partners is proud of her achievements and looks forward to her continued success.
Plamondon Hospitality Partners is a hotel management and business development company located in Frederick, Maryland. Their current portfolio includes Marriott and Hilton properties in Maryland, Pennsylvania and Georgia. For more information, visit www.plamondonhospitalitypartners.com