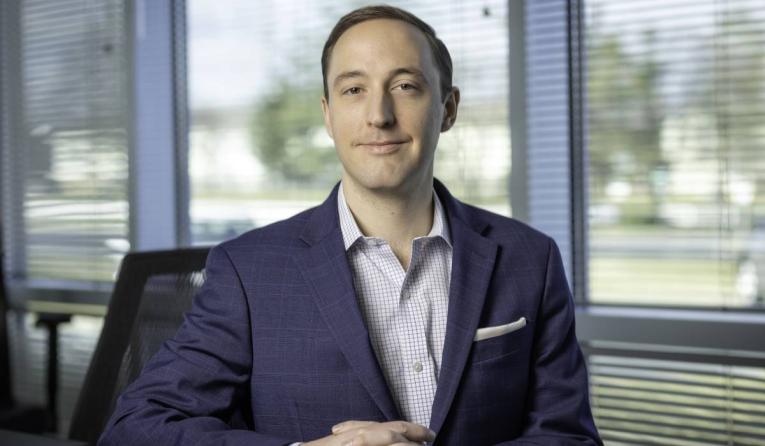 Plamondon Companies Welcomes Third Generation To The Family Business
FEB 28, 2023
Frederick-Based Hospitality Firm Poised to Grow Its Brands
Plamondon Companies is proud to announce the hiring of Jeff Plamondon, the third generation of the Plamondon family, to join the organization's 42 year old hospitality business. Jeff will be joining the company as Director of Real Estate and Business Development.
"We are very excited about bringing in the next generation of family to build upon our successful legacy. Jeff will strengthen our management team and help grow our lodging and restaurant companies," said Peter Plamondon Jr., co-owner of Plamondon Hospitality Partners (PHP) and the Plamondon Enterprises Inc. (PEI) entities.
The Plamondon family business was started in 1980 by patriarch, Peter Plamondon Sr., a former Marriott executive who became a franchisee of Roy Rogers Restaurants, the western-themed, quick- service restaurant brand. Buoyed by the success of their dad's many locations, brothers Peter Plamondon Jr. and Jim Plamondon joined the family business and inherited their father's passion for quality hospitality, community engagement, and wholesome family values.
The company grew significantly in the late 90's, expanding into lodging with the formation of Plamondon Hospitality Partners and becoming the owner/franchisor of the entire Roy Rogers Restaurant chain. Today, PHP is the largest hotel operator in central Maryland, operating 13 Marriott and Hilton Select Service properties throughout the region, as well as Pennsylvania and Georgia. PEI successfully operates 24 corporate restaurants plus 16 franchised locations in five states. The company has over 1,000 full and part-time employees.
As Jeff Plamondon joins the leadership team with his family, he understands this is a unique opportunity. "I wish my grandfather could have seen me join the company," said Jeff. "I share his core values and am dedicated to communicating them going forward. This means a lot to my dad and uncle, who have built a strong culture and foundation for success employing loyal, dedicated associates and developing many best business practices to be continued. I'm also like my grandfather, dad, and uncle in that I am a 'people person,' which is an important skill to have in the hospitality industry."
For the last five and a half years, Jeff worked for Davidson Hospitality Group, a third-party hotel management company based in Atlanta, GA focused solely on upper-upscale and near luxury full-service hotels and resorts. He was part of the Acquisitions and Business Development team responsible for growing the company's management portfolio via acquisitions, ownership transitions, and new developments. He is a graduate of the School of Hotel Administration at Cornell University, where he earned a Bachelor of Science in Hospitality Management with a minor in Real Estate.
In his new role leading lodging portfolio growth, Jeff will focus on both ground-up developments as well as acquisitions to continue to grow PHP. Plamondon will also pursue third-party management relationships which the company has done in the past. Jeff's Real Estate Development responsibilities for the Roy Rogers division will involve managing PEI's corporate real estate portfolio as well as maintaining relationships with landlords and tenants.
Located in Frederick, Maryland, the Plamondon Companies is comprised of Plamondon Hospitality Partners, a hotel management and development company, and affiliates Plamondon Enterprises Inc and the Roy Rogers Franchise Company LLC, which owns Roy Rogers Restaurants, the western-themed, quick- service restaurant chain. Plamondon Hospitality Partners includes Marriott and Hilton properties in Maryland, Pennsylvania, and Georgia. Roy Rogers consists of 24 company-owned restaurants and 16 franchised restaurants in five states. For more information, visit www.plamondonhospitalitypartners.com and www.royrogersrestaurants.com.