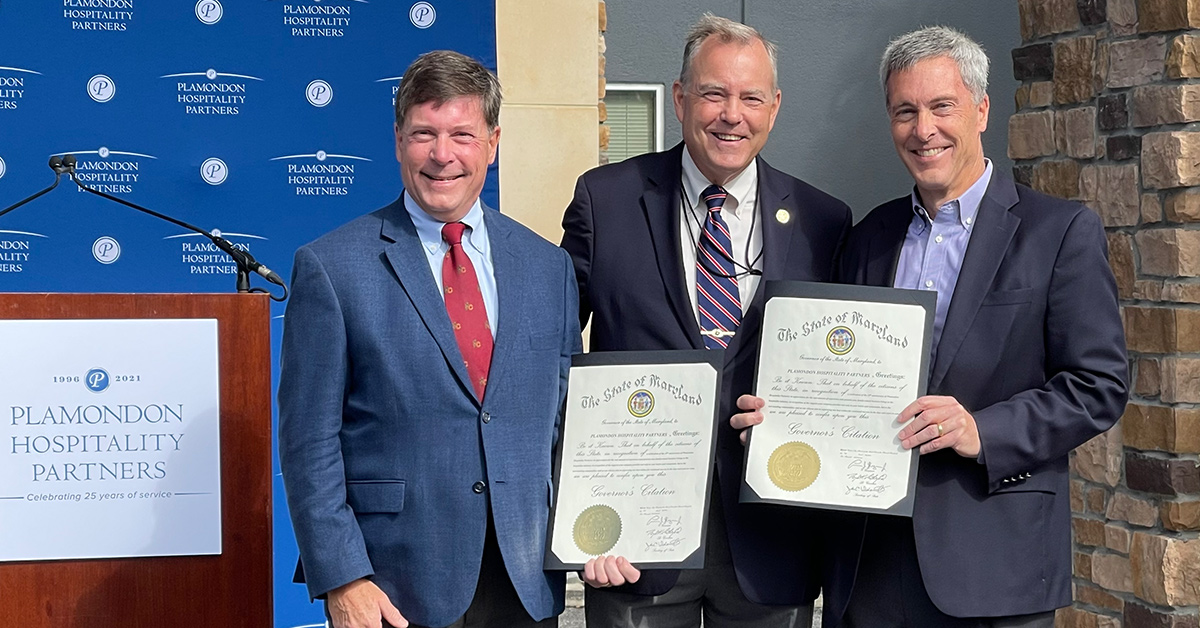 Plamondon Hospitality Partners to Celebrate 25th Anniversary
AUG 21, 2021
Anniversary event to take place on September 23 from 9 to 11 a.m. at Fairfield by Marriott Frederick
Frederick, MD (September 15, 2021)—Plamondon Hospitality Partners, a hospitality management and development company, is excited to celebrate the 25th anniversary. While the organization's roots began in restaurant management more than 40 years ago, the hotel division began in 1996 when the company opened Fairfield Inn by Marriott Frederick. Now, they operate 13 properties in three states and are positioned for future growth. 
The company will mark the day with a ceremony and celebration with associates and community partners on September 23 from 9 to 11 a.m. at Fairfield by Marriott Frederick, the inaugural hotel property opened by Plamondon Hospitality Partners. 
"We are very excited to be celebrating this milestone," said Peter Plamondon Jr., Co-President, Plamondon Hospitality Partners. "After managing Roy Rogers restaurants for more than 15 years, hotels were a natural next step to grow the family business. Hospitality is truly our passion."
Plamondon Companies was founded by the late Peter Plamondon Sr., who previously served as an Executive Vice President at Marriott. He laid the crucial groundwork in the restaurant business before being joined by his two sons, Peter Plamondon Jr. and Jim Plamondon, to support the vision of growth in the lodging business.
This anniversary celebration is also a "thank you" to the dedicated associates, who have worked hard to propel Plamondon Hospitality Partners into success over the decades. 
"We are most proud of the hundreds of associates who have contributed to our achievements as they are the ones interacting with our guests on a daily basis," said Jim Plamondon. "They embrace our spirit to serve our guests, get involved in the communities in which we operate, and provide customers with relentless, gracious, and urgent attention."