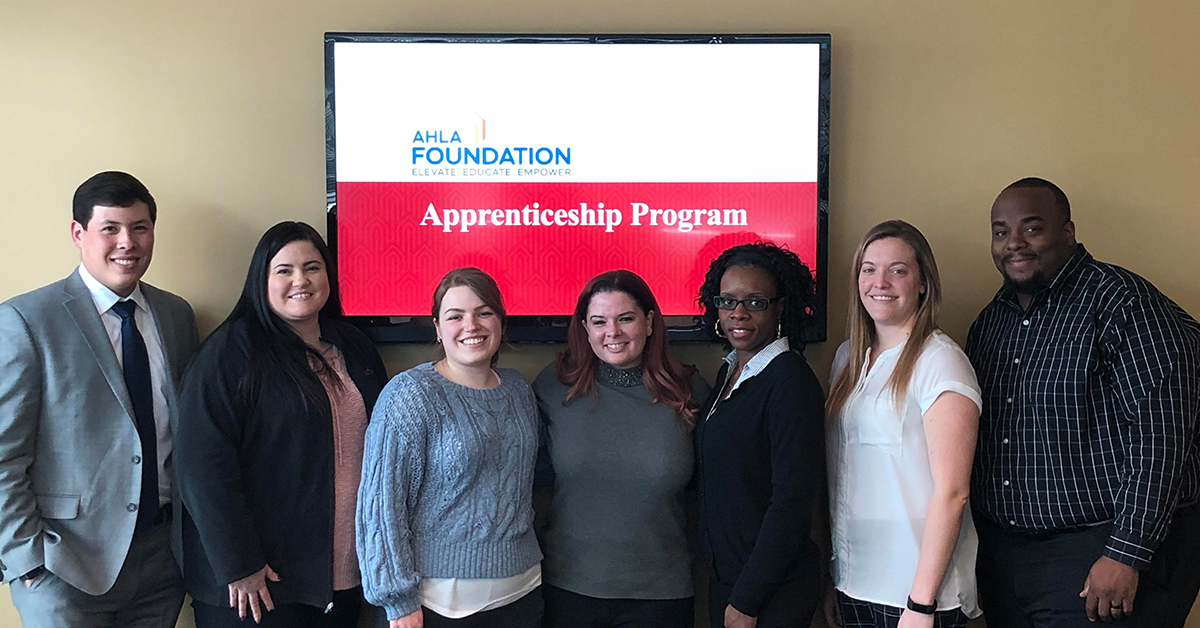 Plamondon Hospitality Partners Participates in American Hotel & Lodging Association Apprenticeship Program
Mar 11, 2020
Frederick, MD (March 11, 2020) – Plamondon Hospitality Partners is proud to announce the participation of six team members in the American Hotel & Lodging Association's (AHLA) Apprenticeship Program. This program, nationally registered with the United States Department of Labor, offers new hires and current team members the unique opportunity to develop their supervisory and managerial skills through both educational instruction and on-site training.
With current concerns about the number of skilled employees in the hospitality industry, the program aims to nurture and grow a qualified workforce. In fact, according to AHLA, "91% of apprentices remain employed [at the hotel of participation] after completing their program," an indicator of the program's success.
The program is accessible, flexible and customizable, allowing participants to satisfy the requirements of the program at their own pace. In addition, the program follows an "earn and learn" model, meaning apprentices receive pay throughout their training while learning valuable skills and building their career.
The participating team members, who began the apprenticeship on February 20, include:
Kimberly Truss, Operations Manager
Quentin Blackwell, Operations Manager
Elizabeth Segovia, Operations Manager
Eugene Huskey, Operations Manager
Jaimie Burns, Sales Manager
Mandy Mangum, Operations Manager
"We selected these six to participate in the program because of their demonstrated potential and strong drive to grow within the company," says Michael Henningsen, Executive Vice President of Operations. "We're proud to have them as part of Plamondon Hospitality and want to support them as they grow their careers."
The AHLA Apprenticeship Program falls under the American Hotel & Lodging Educational Institute (AHLEI)—an important driver in training the current workforce and next generation of leadership in the hospitality industry.
"Because we believe education will change our world," adds Henningsen, "Plamondon Hospitality Partners is continuously creating opportunities for learning and development among our talented team of dedicated employees. Once these six employees complete the program, we will select another group of employees to benefit from this excellent training program."
Plamondon Hospitality Partners is a hotel management and business development company located in Frederick, Maryland. Their current portfolio includes Marriott and Hilton properties in Maryland, Pennsylvania and Georgia.