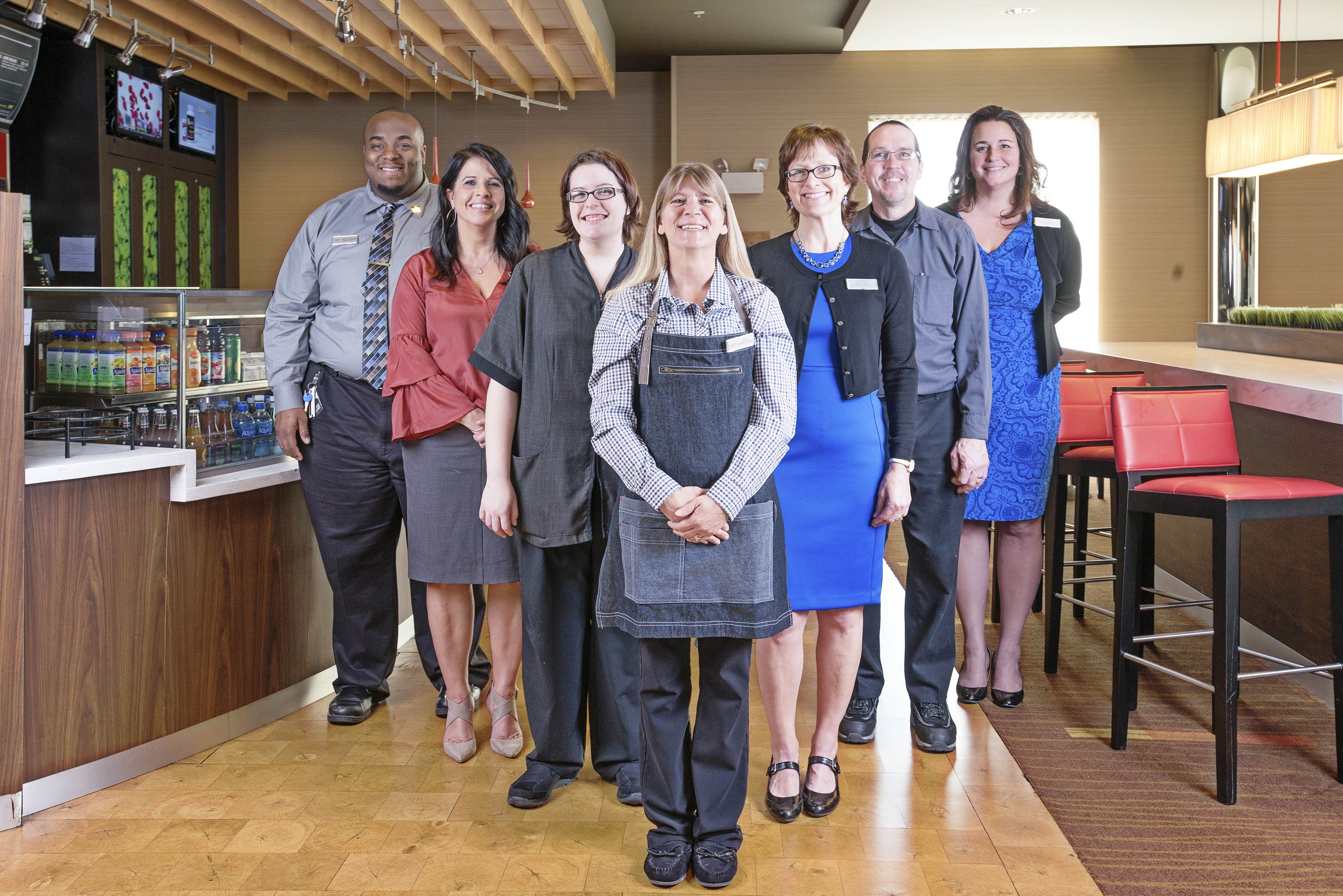 Plamondon Companies presented with Human Relations Award
May 13, 2019
FREDERICK, Md. (May 13, 2019) — When disaster strikes a local family, Plamondon Hospitality Partners is quick to step in and offer them emergency accommodations. And when people with intellectual or physical disabilities are looking for a job, Plamondon Enterprises welcomes them to the Roy Rogers brand. Because of this commitment to the community and the associates it employs, The Plamondon Companies in Frederick—comprised of Plamondon Enterprises, Inc. and Plamondon Hospitality Partners—has been awarded the 2019 Human Relations Award from the Frederick County Human Relations Commission.
This people-first culture has been a long-standing tradition in the Company. A set of company-wide values have been established that guide associates in areas concerning family, company safety, community involvement, education and guest service. Plamondon Companies have donated time and resources to the American Red Cross and other nonprofit organizations, and they put a high priority on employing a diverse range of people within their company.
The award was presented during the Commission's annual Human Rights Achievement Awards at Dutch's Daughter on April 24. The Company was nominated by Katrina Wyand-Yurish, Director of Human Resources for the Plamondon Companies, and Rick Weldon, President and CEO for the Frederick County Chamber of Commerce.
"Diversity in our workforce through intellectual disabilities, age, gender, race and ethnicity has made strong teams and inclusion for a good working culture," said Wyand-Yurish.
"Their corporate value system places a high priority and value on having all of their employees make a commitment to the communities where they operate their businesses. Multiple nonprofit agencies have benefited as a result of this commitment, including the Red Cross, United Way and other agency partners," said Weldon in his nomination letter. "When disasters strike our community, Plamondon Hospitality Partners are quick to provide emergency accommodations, saving hundreds of families at the most stressful time of their lives. We strongly endorse the Plamondon Companies for this well-deserved recognition."
"Our company mission statement and value declarations are simple but powerful and they guide our daily work. Our mission, 'The Values You Respect' speaks not of making money, but rather to a core value of respect," said Co-President, Peter Plamondon, Jr., in accepting the award. "We treat our employees, whom we call associates, with the utmost respect. We seek to provide our guests and vendors with respect in our spirit to serve."
Each year, the Commission accepts nominations for companies within Frederick County that employ exemplary staff training opportunities, actively promote hiring of underrepresented groups, establish a diverse customer base and achieve other related accomplishments.
The Plamondon Companies is made up of two divisions—Plamondon Enterprises, Inc. and Plamondon Hospitality Partners. Plamondon Enterprises, Inc. owns the restaurant brand Roy Rogers, and owns and oversees 48 Roy Rogers Restaurants across the mid-Atlantic region. Plamondon Hospitality Partners owns and operates ten Marriott and Hilton hotel properties in Maryland, Pennsylvania and Georgia.