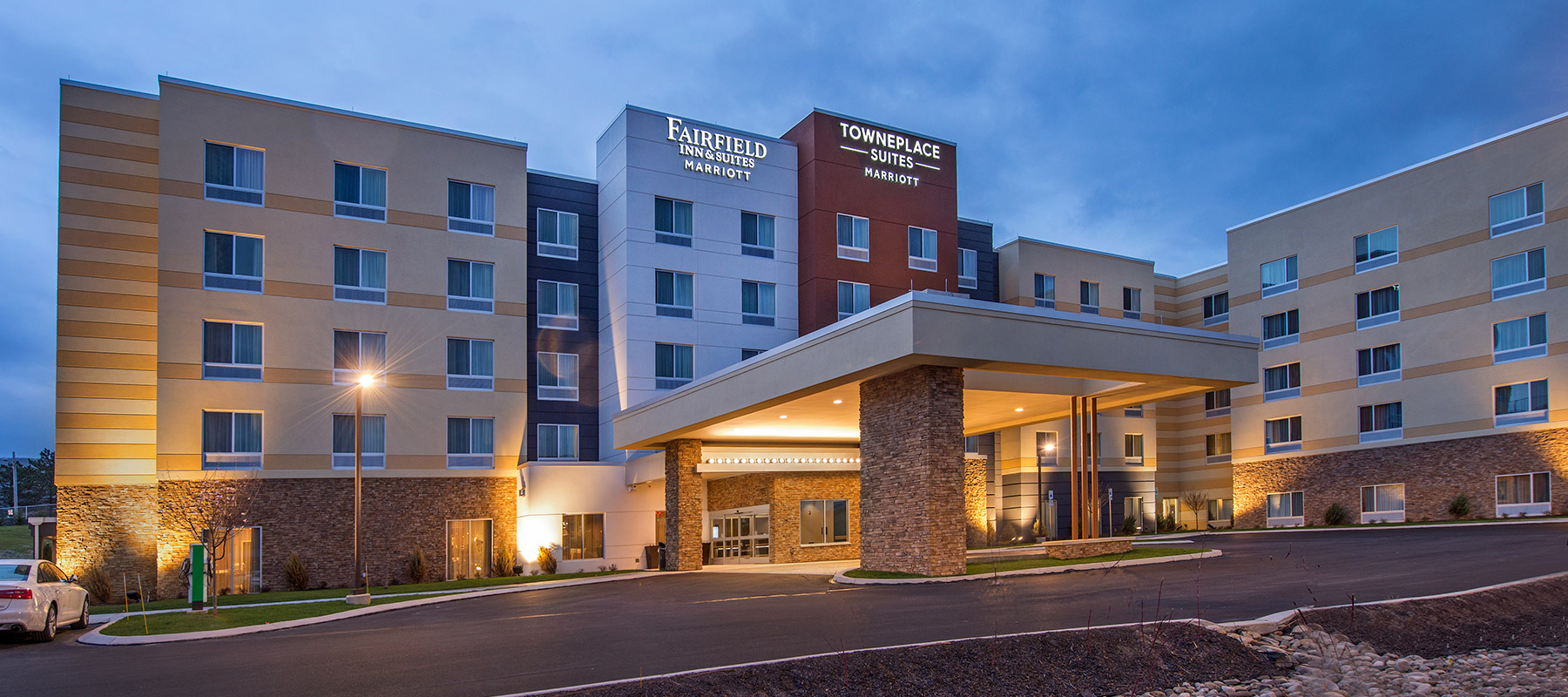 Eva Eagler appointed Director of Sales of Fairfield and TownePlace Suites by Marriott Altoona
May 14, 2019
Altoona, Penn. (May 14, 2019) — The dual-branded Fairfield and TownePlace Suites by Marriott Altoona is pleased to announce that Eva Eagler has been appointed as the hotel's new Director of Sales.
Eagler has worked in the hospitality industry for several years, serving as the Director of Sales and Marketing for the Courtyard by Marriott Altoona for the past five years. Prior to her position at the Courtyard, she worked in sales and marketing for more than 15 years in various industries, including multimedia broadcasting, healthcare and publishing throughout the greater Altoona area.
The Fairfield and TownePlace Suites in Altoona, located off Pleasant Valley Boulevard near the Van Zandt VA Medical Center, is owned and operated by Plamondon Hospitality Partners in Frederick, Md. It opened in February 2017, and is one of the first of its kind for Marriott. Hotel amenities include an indoor swimming pool, fitness center, outdoor patio and 1,000 square feet of meeting space. The dual brands cater to both extended stays and transient travelers.
"We are very excited to have Eva as the newest associate at our Altoona property," said Michael Henningsen, Executive Vice President of Plamondon Hospitality Partners. "Her broad range of marketing and sales experience in various industries will bring a unique perspective to the team, and her history in the area will be a definite asset as well."
Eagler graduated from the University of Pittsburgh at Johnstown with a degree in communications, public relations and advertising. She is a member of the Altoona Rotary, the Ladies Auxiliary of the American Legion, Hotel Group Network and many other local, regional and national organizations. She also volunteers at the St. Vincent De Paul Soup Kitchen. As the Director of Sales, she will oversee all aspects of sales for the dual-branded property, including revenue generation, community outreach and account management.
Plamondon Hospitality Partners is a hotel management and business development company located in Frederick, Maryland. Their current portfolio includes Marriott and Hilton properties in Maryland, Pennsylvania and Georgia.