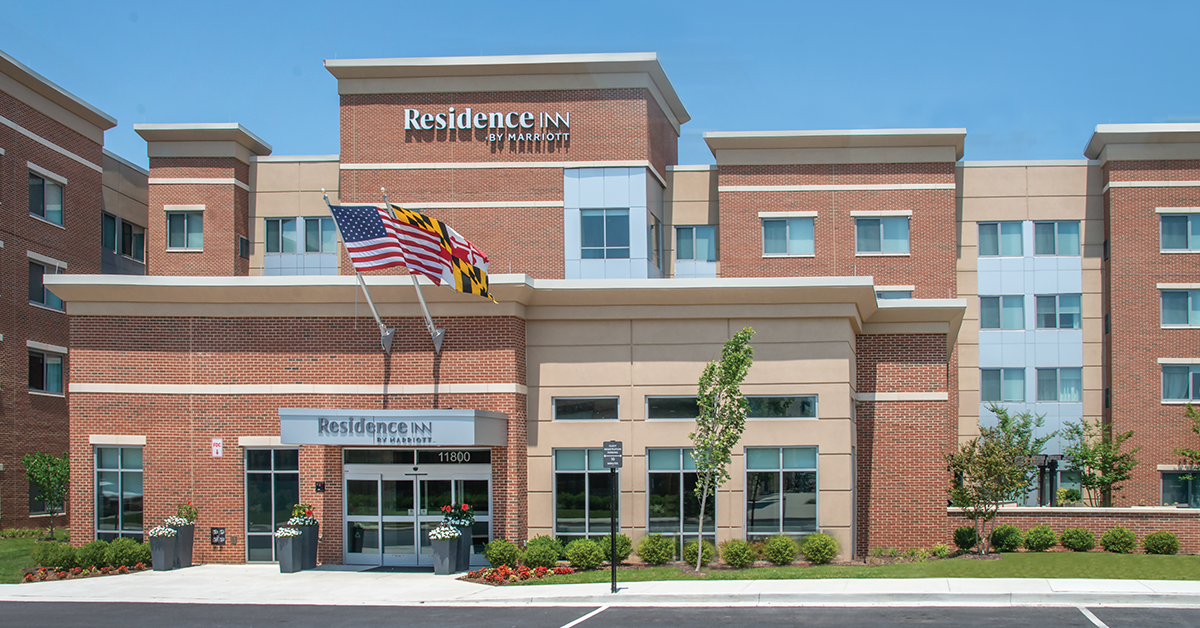 Residence Inn Fulton at Maple Lawn Now Open!
FEB 14, 2019
FULTON, Md. (February 14, 2019) — Plamondon Hospitality Partners of Frederick, Maryland, is excited to announce that their newest hotel, the 103-suite Residence Inn by Marriott in Fulton, is now open and accepting reservations.
Located at 11800 West Market Place in the Maple Lawn community, the all-suite Residence Inn will operate as a Marriott franchise, owned by Maple Lawn Hospitality LLC and managed by Plamondon Hospitality Partners. This hotel is the first to serve the Maple Lawn community, and brings 30 new jobs to the area. General Manager Stan Martin and Director of Sales Meredith Emerson lead the management team at the property.
"We are excited to officially be part of the Maple Lawn community," said Peter Plamondon, Jr., co-president of Plamondon Hospitality
Partners. "We've got an incredible team in place to ensure that each guest's experience at this new hotel is exceptional."
The Residence Inn Fulton at Maple Lawn offers its guests
convenient access to Baltimore-Washington International Airport, Merriweather Post Pavilion, Patapsco Valley State Park, Lake Elkhorn and local restaurants and shops. The pet-friendly hotel features an indoor pool, fitness center, free hot breakfast, 24-hour on-site market, free WiFi and free grocery delivery. The Residence Inn also contains meeting space for up to 60 guests that can be used for business or private events.
Newcomer and Associates, Inc. of Chambersburg, Pennsylvania,
was the architect on the project, and Waynesboro Construction Co. from Frederick, Md., managed the hotel's construction.
Plamondon Hospitality Partners is a hotel management and business development company located in Frederick, Maryland. Their current portfolio includes Marriott and Hilton properties in Maryland, Pennsylvania and Georgia.